Certus Projects is a civil engineering firm operating in the infrastructure sector. We provide services in delivering construction of bridges, heavy rail, roads and maritime works. Learn more about us here.
Certus Projects is a civil engineering firm that specialises in delivering innovative solutions for complex projects. With a team of highly skilled and experienced engineers. We provide our clients with high standard engineering services that meet their specific needs and requirements.
We provide services in Design and Construction, Project Management, Construction Management, OH&S, Environmental Management and Quality control.
At Certus Projects, we are committed to improving communities through sustainability, innovation and quality works. We deliver by performance with purpose.
Certus Projects deliver engineering services such Design and Construction, Project Management and Complex Infrastructure. We deliver expertise across:
Heavy Rail infrastructure
Light Rail
infrastructure
We work with all clients within the infrastructure space including tier one companies, government bodies, local councils and private institutions. Below are examples of our clients alongside some testimonials.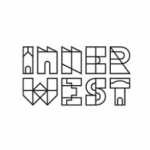 Don't take our word for it. Trust our customers
Certus Projects has demonstrated their ability and fulfilled their contractual objectives by meeting key performance indicators, target dates and milestones to date on the PSF project. Certus has the ability in having a thorough knowledge of delivery requirements and how to best manage those requirements with honesty and integrity.
Certus Projects have demonstrated strength and capability on the South West Metro Corridor project, working on behalf on John Holland & Laing O'Rourke Joint Venture. This has been done through consistently delivering high quality work and meeting program expectations. Certus have a positive attitude to change and will make the effort to explore different techniques/ methodologies to provide the best value for money. Certus are a reliable organisation and have demonstrated integrity with their values and performance, with a strong focus on safety and wellbeing.
The team at Certus Projects has consistently demonstrated their professionalism, expertise, and commitment to designing and constructing a complex project for the Inner West Council. They had a thorough understanding of the project objectives. Overall, we have been extremely satisfied with the quality of work and outcome that has been delivered for the community, how the community was managed and overall value they have added to the community. Certus Project work hard ensuring client needs are met with a strong focus on the safe delivery of quality products.